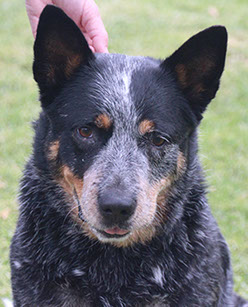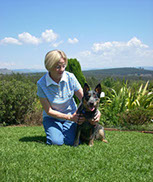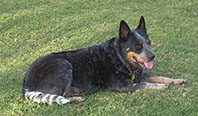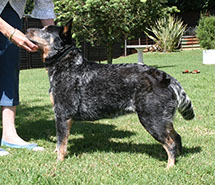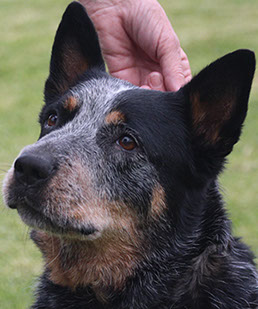 CH Coomablue Look Me Over of Linfell (Imp Aus)
"ROSY"
Born 2007
Breeder Margaret Hargraves
Rosy was my 4th import and was bred by Margaret Hargraves in Brisbane Queensland.
She is such a focused girl and very driven. Adores her ball and will offer it to anyone who will play with her.
She is beautifully marked, does everything at great speed, very obedient and is always willing to please you.
She has produced beautiful pups and been a very attentive mother.
Rosy has done our breed well in the show ring and it was an honour to have her judged by the Australian Cattle Dog doyenne, Connie Redhead at the Verenining Show in Johannesburg.
Rosy achieved her Championship Title in 2008.
Lindy George
Tel: (033) 343 1511 Cell: 083 3011 936
Email: bgeorge@mweb.co.za
Hilton, South Africa PO Box 822 Hilton 3245
© 2013 Linfell Australian Cattle Dogs
No images or information on this website may be copied or used, unless expressly permitted by Lindy George