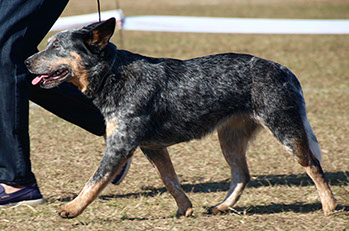 CH Linfell Blu Amarina
"GRACIE"
Born 2013
Breeder Lindy George
Gracie is a daughter of Rosy and Ash who is from the Dragonstones Kennel.
She is a delightful girl, very placid but with a lovely outward going temperament. I have enjoyed showing Gracie, and she achieved her Championship title in 2015.
Lindy George
Tel: (033) 343 1511 Cell: 083 3011 936
Email: bgeorge@mweb.co.za
Hilton, South Africa PO Box 822 Hilton 3245
© 2013 Linfell Australian Cattle Dogs
No images or information on this website may be copied or used, unless expressly permitted by Lindy George