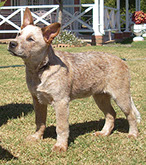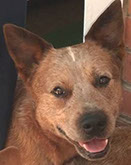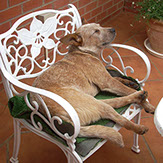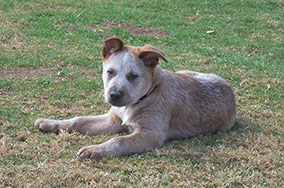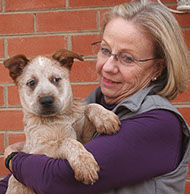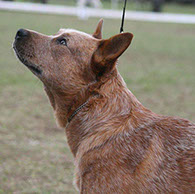 Landmaster Just Pretend of Linfell (Imp Aus)
"FOSTER"
Born 2014
Breeder CONnie & Bob Redhead
Foster is my first red dog and my 6th Australian import.
Like George he was bred by Connie and Bob Redhead Landmaster Kennels South Australia.
He is a kind very loving dog and has produced some magnificent pups….a daughter of which is Lulu.
I have held him back from the show ring until he is a bit older and more mature as I believe that he did not have the best experience in his travels to South Africa. However with time love and patience he will make his debut.
I am beyond pleased with both my Landmaster boys and the proof is most definitely in the puppies they have produced.
A great honour to represent Landmaster in South Africa.

Lindy George
Tel: (033) 343 1511 Cell: 083 3011 936
Email: bgeorge@mweb.co.za
Hilton, South Africa PO Box 822 Hilton 3245
© 2013 Linfell Australian Cattle Dogs
No images or information on this website may be copied or used, unless expressly permitted by Lindy George